Our Team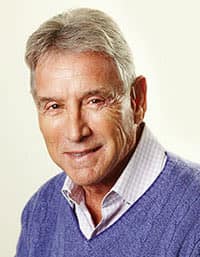 Walter C. Bowen, Chief Executive Officer and Founder
Walter Bowen draws upon his 40+ years of experience in senior housing and real estate to lead the BPM Senior Living executive team. He has adopted a strong, centralized management style that encourages independent decision-making by community managers and his home office team. This forward-thinking philosophy allows the BPM staff to respond quickly to resident needs.
Bowen has been involved in the development, ownership and management of senior living communities since 1986. He has been a pioneer in the creation of senior living communities, developing some of the first communities in Oregon, California, Nevada, Arizona, Washington, Idaho, Utah and Texas. Bowen had a vision to create a better living experience for seniors needing assistance by developing communities that allowed for residents to remain independent, while providing innovative options for aging in place, including a specialized area for memory care. His goal has always been to have residents living life to the fullest.
"Everything we do is focused on enriching the lives of our residents. Our goal has always been to be the premier provider of senior living communities, serving each resident's personal preferences with the right to choice, dignity, privacy and independence."
Walter Bowen attended the University of Oregon and is a graduate of Portland State University. He has served on the Board of Directors for the Assisted Living Federation of America (now Argentum) and on the Advisory Board for the National Investment Center for Senior Housing and Care (NIC). He is also a Trustee for Providence St. Vincent Medical Foundation in Portland.
Dan Lamey, President and Chief Operating Officer
Dan Lamey began his career in senior housing over 20 years ago with Regent Assisted Living and has extensive experience with the development and operation of senior communities around the country. Prior to returning to BPM as the President and Chief Operating Officer, Dan held the position of Chief Operating Officer at Blue Harbor Senior Living, a Fortress owned company that managed 26 senior living communities in 13 states. In his role as President at BPM, Dan is responsible for overseeing operations, business initiatives and strategic growth for the company. He has a proven ability to develop exceptional leaders through his collaborative management style, and a passion for positively impacting the lives of our employees and residents. He has served on the COO Roundtable for Argentum (formerly ALFA) since 2009 and is active with the American Senior Housing Association, the Oregon Healthcare Association and the Alzheimer's Association.
"I am very fortunate to work with a group of professionals so committed to making a difference in the lives of seniors. The passion and integrity for what we do and the positive impact we have on our residents makes this an incredibly rewarding career."
Mr. Lamey is a graduate of Santa Clara University and in his free time enjoys spending time with his family, either outdoors or watching their favorite sports teams.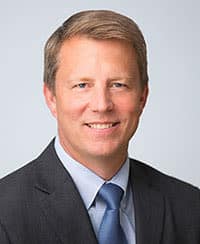 Lorena Oropeza, Director of Operations
Lorena Oropeza started her career in the hotel industry, which instilled in her a strong focus on the importance of exceptional customer service. In 1999, she was given an opportunity to start as Executive Director in training for a 129-unit Assisted Living community in Anaheim, California, working for a small private company that went on to become one of the largest operators in the senior living industry. After almost five years with that company, Lorena joined BPM Senior Living in 2004 as the Executive Director of Regency Grand in West Covina, California. There she was responsible for the leadership and oversight of a 145-unit Assisted Living and Memory Care community. In 2012, Lorena was promoted to Director of Operations and is now responsible for the oversight of all BPM Senior Living communities. In this capacity, she supports the needs of our Executive Directors as well as upholds the company standards and overall mission.
"Having spent most of my child and adolescent life in and out of the hospital with an ailing father, instilled in me a tremendous amount of gratitude and respect for the compassionate caregivers that were able to bring comfort and care to my father. Unfortunately, I lost my father at such an early age, that's when I knew that my mission was to make a positive difference in people's lives. I am very fortunate to have the opportunity to help contribute in enhancing the lives of our residents. It brings me great pleasure to see our residents live life to the fullest.
We are committed to surpassing our resident's highest expectations."
In her free time, Lorena and her husband enjoy attending their two young daughter's sporting events. The family also enjoys traveling.
Kim Homer, Director of Sales and Marketing
Kim Homer began her senior living career as a volunteer at a residence for blind seniors in her home state of Illinois. She had no intention of embarking on a career working with seniors, but fell in love with the residents and the whole concept of senior living. She quickly learned that the senior living industry attracts fiercely dedicated, compassionate people who make a difference and she wanted to be part of it. In 1992 she accepted her first marketing assistant position and since that time has served in skilled nursing facilities as a Social Services Director and Director of Admissions & Marketing as well as Community Outreach Director and Community Relations Director in multiple assisted living communities on the east and west coasts. She joined BPM in 2006 and in 2010 she was promoted to Director of Sales and Marketing where she oversees all of our sales and marketing efforts.
"The best part of my day is hearing about how we are making the lives of our residents better. I am truly fortunate to work for a company whose values so closely align with my own. The love and care of our residents is the driving force behind everything that we do."
Kim holds a Psychology degree through the University of Illinois and in her free time she enjoys traveling, hiking, cooking and going to the movies with her husband.
Neil Wilson, Director of Human Resources
As the Director of Human Resources, Neil Wilson leads the efforts at BPM Senior Living to recruit, develop and retain a strong team of caring employees. Neil's exceptional ability to connect with people started at an early age as a teacher, and human resources has been his passion and vocation since 1986. Neil originally joined BPM Senior Living in 2004, where he worked until joining Blue Harbor Senior Living in 2012. He was able to come home to BPM Senior Living in 2017 where he is responsible for HR policy development and implementation. Neil has helped BPM Senior Living attract and retain top talent, while championing BPM's unique culture. Prior to his start in senior living, Neil served in the food processing industry and plastics manufacturing.
"People behave according to what they believe, not according to what they know. That means we have an obligation to our staff to model the level of service to them that we expect from them. I am grateful to be at an organization that values this important distinction."
When not at work, you will likely find Neil tending to his vegetable garden, hiking, fishing, playing a little music, playing golf… badly, or enjoying the company of his wife and family.
Kay Bassett, RN, Director of Health Services
Kay Bassett began her career working in social services then obtained her RN license and joined the health services field as a labor and delivery nurse. She stepped away from the workforce for several years to focus on raising her four sons. Feeling ready to return to work, Kay was drawn to the other end of life's spectrum, the senior living field. As Health Services Director for a 101-unit assisted living community, Kay knew she had found her calling. In 2015, she was presented an opportunity to become the Corporate Director of Health Services for another senior living organization. In this capacity, she took on the challenge of providing health services oversight to 23 assisted living and memory care communities in 10 states.
Kay joined BPM Senior Living in June, 2017. She provides health services oversight, support, training and assistance to all BPM assisted living and memory care communities.
"When I first started working in a senior living community, I felt motivated by the many ways I was going to contribute to the lives of seniors. I was soon humbled to realize that it was me who was receiving the gift. The wisdom, life experiences and love so readily shared from this amazing population instilled in me a true passion for serving our seniors. I am grateful to be working with a team of individuals who share this passion and who seek to provide superior care and service to our residents."
Away from work, you will likely find Kay at a sporting event supporting one of her sons, working in her garden or walking her dogs in Tryon Creek Forest. She is an avid reader and enjoys traveling with her family.